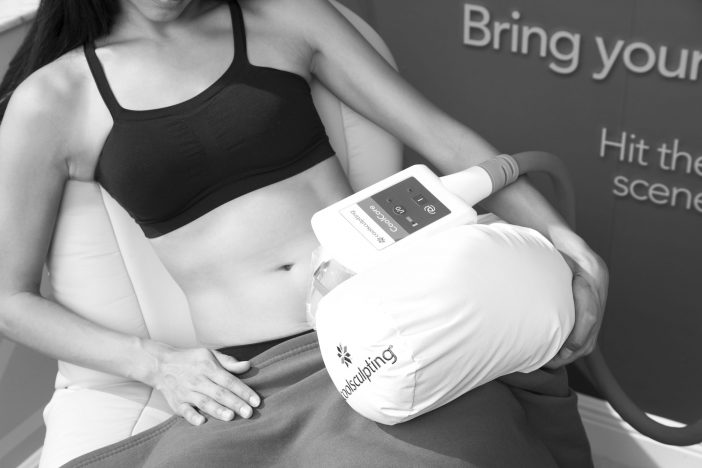 We all have that stubborn pocket of fat that simply won't budge, no matter how many weird diets and unusual exercise routines we do to try get rid of it. However, there is an effective, non-invasive treatment on the market for fat freezing, allowing the body to remove the fat over a period of time. This is called CoolSculpting, and here are the 3 things you need to know about the amazing treatment!
1. What is CoolSculpting?
CoolSculpting is a non-invasive, fat freezing treatment that uses freezing technology to naturally remove fat cells- without surgery! Suitable for both men and women, it's also the world's Number 1 fat-reduction treatment and is taking the aesthetic world by storm. Everyone's getting CoolSculpting treatments!
2. How does fat freezing work?
The treatment doesn't begin until you've had a consultation with your therapist, who will assess the area to make sure you're a suitable candidate for the treatment. CoolSculpting can treat a range of areas, from the double chin you see in the mirror to those awkward love handles. Enquire with our therapists and we will use the appropriate applicator for your desired area. Once your consultation is complete, it's time for the treatment!
First, we measure out the area for the applicator's placement. Then, we apply a gel to protect the skin and provide optimal comfort. Finally, we apply the applicator – the size of which will vary depending on the size of the area we treat. We use our full-size applicator for love handles, arms and other larger areas, while the Cool Mini applicator is used for the face and more precise ares of treatment. You can expect to feel a slight suction sensation followed by a rapid cooling of the skin – don't worry, you'll get used to this after a few minutes!
The cooling sensation is the applicator safely delivering precisely controlled cooling to gently and effectively target the fat cells underneath the skin. The treatment crystallises (freezes) fat cells, which then die. Over time,  your body naturally processes the fat and eliminates these dead cells, leaving a more sculpted you!
Each treatment lasts 45 minutes. During that time you're free to relax, read your favourite book, or even watch a movie in our clinic room! This treatment is very quick, easy and stress-free.
3. When will I see results?
The kind of results and the length of time it takes to see them depends on each client. You may start to see changes as quickly as 3 weeks after your treatment, and will experience the most dramatic results after 2 months. Your body will still continue to flush out fat cells for up to 4 to 6 months after treatment. Take a look at our before & afters below for some proven results!
Interested in this treatment? Call one of our clinics below and we will arrange a consultation to assess your suitability!
Dublin | 01-6766527
Mullingar | 01-6766527
Athlone | 090-6498839
Visit https://laserandskin.ie/coolsculpting/ for more information!
Share This Story