We are delighted to partner with Humm, Irelands latest way to pay for that quick and easy alternative to cash and credit cards.
You can now spread the cost of your treatments and products at Laser + Skin Clinics using Humm. No more waiting to save. Buy now pay later with Humm!
It's quick and simple and they provide you with a quote and decision within minutes!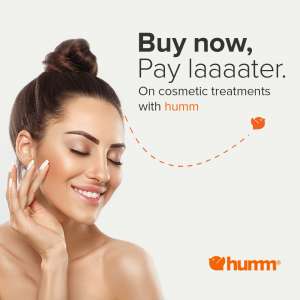 If you do not receive approval please email info@laserandskin.ie to discuss your options.
If you have any questions please don't hesitate to give a member of Laser + Skin Clinics team a call.
**Fees, terms and conditions apply. Subject to credit assessment and approval.