Image Skin Peels
Image Skin Peels
Image Skincare offer a variety of different skin peeling solutions for various skin conditions to improve the texture of the skin, brighten, reduce lines and wrinkles, lighten pigmentation, even out skin tone as well as treat conditions such as congestion and acne.
At our skin clinics in Dublin, Mullingar and Athlone, we provide a range of advanced medical-grade FDA-approved skin peel treatments to treat all skin concerns effectively and safely, delivering superior results for clients. Our skin specialists will choose the most suitable treatment for you following your consultation. These Image Skin Peels help to reverse the visible effects of damage in two ways. First, they power away dull, dead cells to illuminate the skin and reduce the appearance of fine lines, wrinkles, age spots, clogged pores and blemishes. Then, they support collagen for firmer-looking skin over time. View our range of Image Skin Peel treatments below
What is a skin peel?
A skin peel is a resurfacing treatment designed to improve and enhance the skin. Also known as a face peel, a skin peel is a means of chemically exfoliating the skin by breaking down the intercellular glue that holds together dead skin cells. The peel then causes cell turnover, bringing new skin to the surface at a faster rate. An increasingly popular treatment with our clients at The Laser and Skin Clinic for the past 17 years, skin peels are a treatment of choice due to results, effectiveness and minimum recovery time.
View our complete list of Skin Peels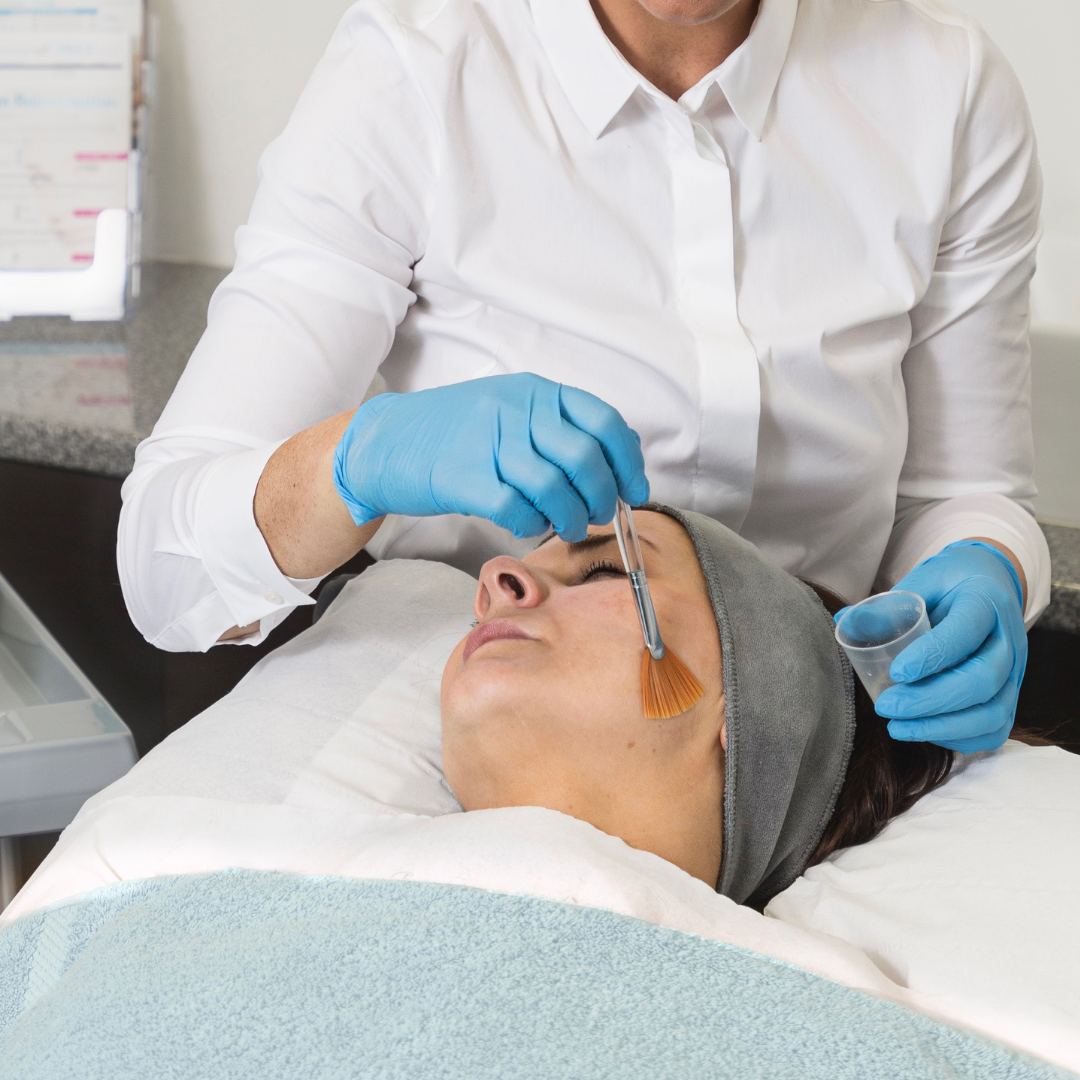 Image Skin Peels Video
Image Skin Peels Video
Join Our Newsletter
and be the first to know about our monthly Special Offers…
Join Our Newsletter
and be the first to know about our monthly Special Offers…
*Results and benefits can vary and are different for each individual. Therefore The Laser and Skin Clinic cannot guarantee specific results.