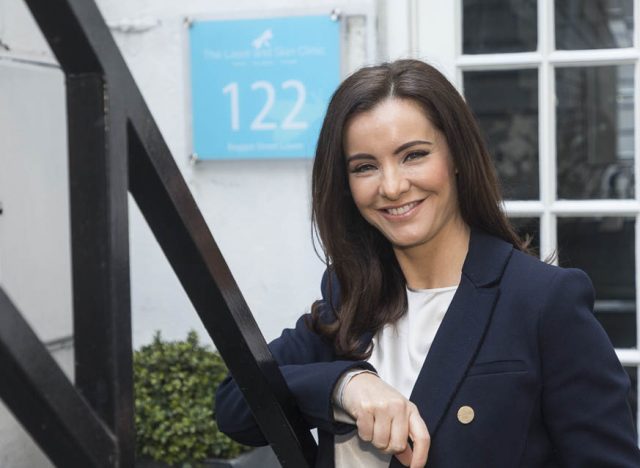 If you have multiple skin concerns such as sun damage, lines, wrinkles, enlarged pores, uneven texture and acne scarring what treatment options are available to you?!
Of course you can do a combination of different treatments and skincare products to specifically target each concern but what if we told you that there is a treatment available that can cover all of the concerns mentioned above in a single treatment session. That would be fantastic right?!
The treatment is called Active Deep FX and is considered as the gold standard in laser skin resurfacing. It's a fractional CO2 laser which gently removes the top layer of the skin and by 'fractional' it means that the laser treats only a portion of the skin at a time which allows the skin to heal much faster revealing fresh healthy skin underneath and as a result can reduce the appearance of sun damage, wrinkles, fine lines and scarring all at once. For concerns such as acne scarring a course of treatments may be recommended.
What's so fantastic about Active Deep FX Laser Resurfacing is that it offers two different wavelengths with 'ActiveFX' and 'DeepFX'. The ActiveFX will target superficial lines and pigmentation while DeepFX as the name suggests goes deeper to treat and remodel the skin which is especially important when treating severe scarring and wrinkles. By combining the two you can achieve dramatic treatment results.
At The Laser and Skin Clinic we have been providing Active Deep FX Laser Resurfacing at our clinics for over 10 years. This treatment is performed by our Clinical Director Anna. If you would like to book a consultation to find out how Active FX can benefit your skin please contact our clinics at Dublin 016766527, Mullingar 0449347800 and Athlone 0906498839.
Client results after Active FX (single treatment) at The Laser and Skin Clinic for concerns such as pigmentation, sun damage and overall skin texture.
Share This Story