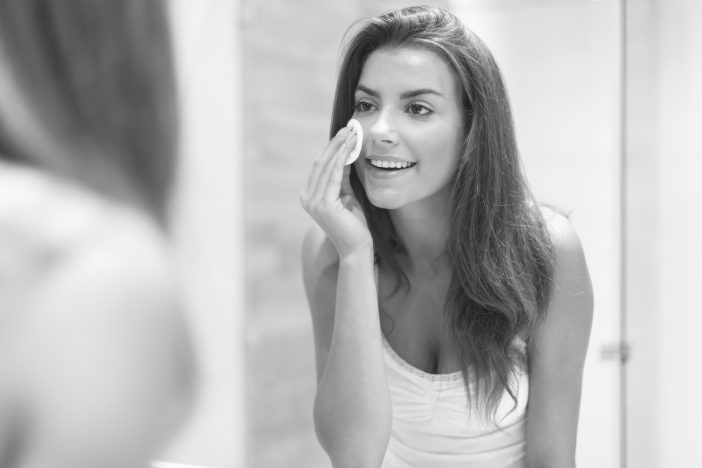 5 Exfoliation Dos & Don'ts
We all know the importance of exfoliation in your skincare regime and the wonderful effects it has on your skin. It removes old, dead skin cells and keeps your skin looking fresh and bright. But how much exfoliation is too much? What are the best ingredients for home exfoliation? And what products are right for you?
We have come up with a definitive guide to exfoliation to answer all of your questions, and to help you exfoliate your way to skin perfection.
DO:   Choose a good quality exfoliator with active ingredients
Choose an exfoliator with active ingredients like Glycolic and Salicylic Acids. These are AHA'S and BHA's and encourage cell turnover. These ingredients help slough off dull and dead skin cells, giving you a brighter and smoother complexion… while helping keep pores clear and unclogged.
Try the Retexturing Activator from SkinCeuticals, as this oil-free serum has the resurfacing power of daily 20% glycolic acid treatment! BUY HERE.
DON'T:   Over-Exfoliate
People often think that harsh exfoliation will result in smoother skin. But over-exfoliating your skin can damage the healthy skin cells and can leave it irritated, dry, and red.
If you are using an exfoliator with good ingredients, you don't need to scrub the skin to remove the dead skin cells. You can include an exfoliating masque, or exfoliator with micro-beads into your skincare routine twice a week to keep your complexion looking bright.
DO:   Consider getting a professional exfoliation treatment
A superficial or chemical peel can penetrate deeper levels of the skin than products you use at home. They cause the dull, dead skin cells to turnover quickly and can treat a multitude of skin concerns. If you are interested in a Skin Peel, it is important to speak to a skin specialist about what type of peel is suitable for you. Click HERE to check out our full list of skin peels!
DON'T:   Exfoliate irritated skin
If exfoliating has caused irritation or over-sensitivity, stop exfoliating until the skin has returned to its normal state, then slowly introduce exfoliation again. It is important not to damage the skin's barrier. This protects you against environmental elements and helps your skin retain moisture.
DO:   Know your skin type
Depending on your skin type and skin concerns, different products may work better for you than others. If you are unsure about what exfoliator is best for you, speak to your skin specialist at The Laser and Skin Clinic for advice.
Now, no excuses. Get exfoliating! Browse our best exfoliation products at our online shop www.skinshop.ie
Want to arrange a skin treatment? Call one of our clinics below to book a consultation:
Dublin | 01 6766527
Mullingar | 044 9347800
Athlone | 090 6498839
Share This Story