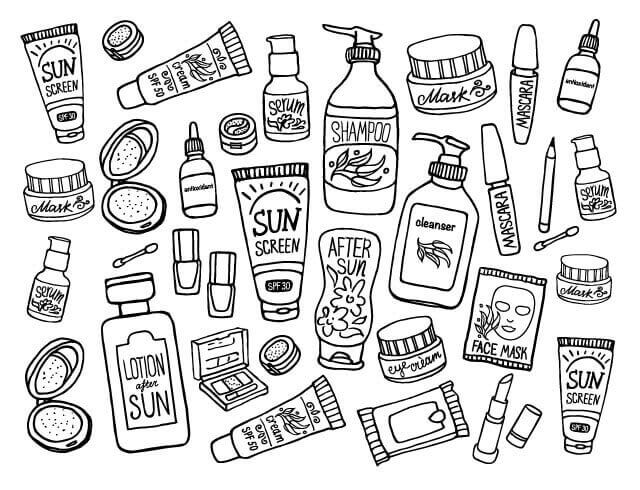 Salicylic, Glycolic & Retinoids: Get Clear Skin with Ingredients that Work!
The products that really work to give you clear skin
There's a lot of buzz about skin treatments and products containing ingredients like Salicylic Acid, Glycolic Acid, and Retinoids, but can they really help us achieve and maintain clear skin?
We take a closer look at these ingredients and see what all the fuss is about.
Salicylic Acid
What is it?
Salicylic Acid is first and foremost an exfoliant that comes from botanical willow bark. It is a BHA (Beta Hydroxy Acid), meaning that it works inside the pore, rather than on the surface of the skin.
How does it work?
It is a relative of aspirin, and shares similar anti- inflammatory properties. It is also oil soluble, which means it can penetrate sebum in the pore and exfoliate the cells of the pore lining. This makes it the acid of choice for congested, oily skinned clients who are also sensitive and suffering from redness or rosacea.
In short:
Salicylic acid is an anti-inflammatory substance which is great for congested and irritated skin!
What to use:
While our ultimate favourite product Clenziderm from Obagi remains unavailable until the new year, we highly recommend the Agera Deep Cleansing Salicylic Wash! This has been highly praised as the next best thing by our clients, and is a foam cleanser specially formulated for the treatment of oily skin, acne and congested skin. Buy HERE.
Glycolic Acid
What is it?
Glycolic acid is the most widely known of the alpha hydroxy acids, and is derived from the cane sugar plant.
How does it work?
Its tiny molecular size deeply penetrates the skin's surface, exfoliating dull, rough skin. This allows the plumper, more hydrated cells below to come through. The overall result is smoother, softer looking skin with better tone and texture.
In short:
Glycolic acid is great for tackling dehydrated skin due to its ability to penetrate the epidermis.
What to use:
We highly recommend SkinCeuticals Glycolic 10, whihc is formulated with 10% bio-available glycolic acid for maximum effect! Buy HERE.
Retinoids
What are they?
Retinoids are a class of ingredients derived from Vitamin A. They are regularly used topically to treat acne, ageing skin, and hyper-pigmentation.
How do they work?
Retinoids work by normalising cell turnover, so that your dead skin cells don't bind together and clog pores. Without clogged oil ducts, the pores will not become plugged, and acne should not occur.
So.. there's a reason for the hype and buzz about these ingredients. They are skin essentials that you absolutely need to have on your bathroom shelf. When choosing your products next time, take a closer look at the ingredients, and give your skin a kickstart to looking clear, rejuvenated, and bright.
In short:
Retinoids are perfect for acne, ageing and hyper-pigmented skin because of its ability to unclog pores!
What to use:
We recommend Image Skincare Vital C ACE Serum, which contains Vitamin A as well as essential vitamins C & E. It has a power blend of plant antioxidants including green tea and echinacea extracts reduces the appearance of signs of ageing such as fine lines and dryness. Buy HERE.
Image Skincare Vital C ACE Serum
Share This Story