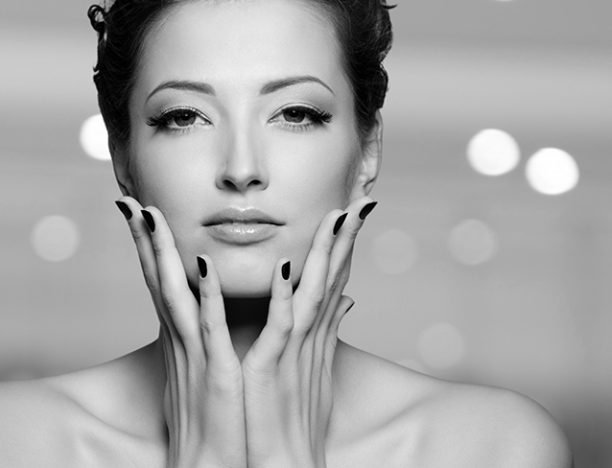 Top 5 Products for Sensitive Skin
Your skin will thank you for these!
"My skin is dry, flaky and red"
"My skin rejects everything I put on my face"
"I end up irritated and itchy with every new product I try"
Sound familiar? You're not alone. Sensitive skin is a problem for many men and women, and it can seem like a never ending quest to find products that work for your skin and that don't cause itchiness and inflammation. While it's important to take dietary and environmental factors into account, it is also essential to fill your skincare regime with products that not only work, but also keep irritated outbreaks at bay.
Product #1: A soothing moisturiser that hydrates your skin
The Product: SkinCeuticals Phyto Corrective Gel
You'll love it because… It is a hydrating serum especially formulated for sensitive and problematic skin. Containing cucumber and thyme extract, Phyto Corrective Gel is soothing and hydrating for skin, while its plant glycosides help minimise discolouration. BUY HERE!
Product #2: An SPF that protects, but doesn't clog your pores
The Product: GloTherapeutics SPF 40+
You'll love it because.. It's oil free, light weight, and is packed with the essential ingredients you need in your SPF (Zinc Oxide, Octisalate, Octinoxate). It also contains Panthenol and Hyaluronic Acid to keep your skin super hydrated; and Vitamin E (Tocopherol) to help inflammation. BUY HERE!
Product #3: A cleanser that removes makeup and impurities without irritating the skin
The Product: Agera Ultra Mild Cleanser
You'll love it because.. Unlike other cleansers, Agera's Ultra Mild Cleanser is ph adjusted and fragrance-free. It's a gentle yet effective makeup remover; it can be used twice daily; and it leaves your skin refreshed and smooth without feeling irritating or abrasive. BUY HERE!
Product #4: An eye cream to soothe and hydrate without irritating that gentle skin
The Product: Image Vital C Hydrating Eye Recovery Gel
You'll love it because.. It's lightweight; it smells great; it hydrates – an Image favourite! This product contains a blend of antioxidants and peptides to give instant hydration while smoothing and diminishing fine lines. Great for dry, dehydrated, and tired eyes. BUY HERE!
Product #5: Makeup that won't clog the pores or cause irritation with harsh chemicals
The Product: GloSkinBeauty Satin Cream Foundation
You'll love it because.. It's mineral makeup in liquid form. Because it's mineral based, it's nurturing to skin. It gives great coverage and also protects, leaving your skin radiant and healthy. BUY HERE!
Want to get started on your new routine ASAP? Click below to shop!
Share This Story