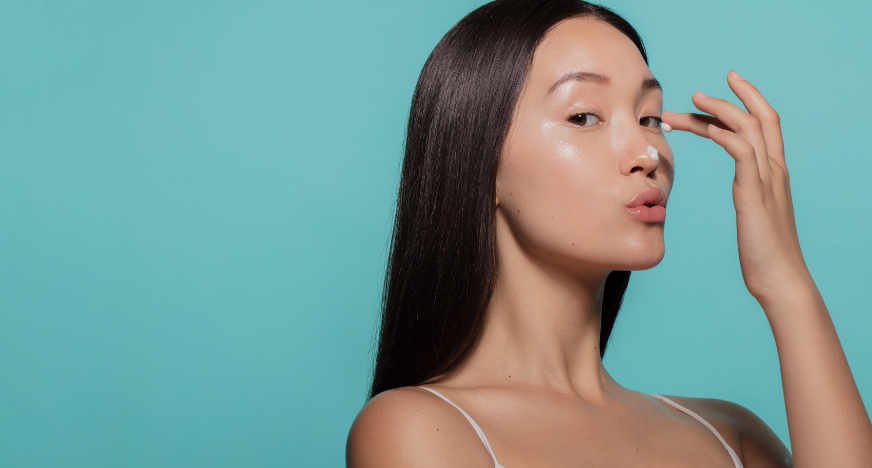 Oily skin can be caused by a number of factors: genetics, diet, stress, and climate being a few. At its core, oily skin is the result of increased sebum production, which can lead to clogged and enlarged pores. By using the right products, you can avoid adding extra oil to the skin along with also preventing clogged pores and congestion.
Our skin experts at The Laser and Skin Clinic have designed a routine for those of you who have oily skin.  With a mix of products from the dermatologist-approved brands Obagi and SkinCeuticals, this routine is one used nightly by our clients who want to keep their oil at bay.
Night Time Skincare Routine for Oily Skin
Step 1- Cleanse
The gel cleanser sweeps away excess sebum (oil), dirt and impurities in order to create a clear and refined base, whilst also using Glycolic and Salicylic Acids to
 accelerate skin surface exfoliation.
The formula helps to prevent the creation of blemishes and brightens the skin tone, leading to a smooth, radiant and youthful glow.
Step 2- Tone
This is a targeted, oil-free approach for ageing skin prone to breakouts.
This first-to-market acid blend combines 2% dioic acid with an optimal alpha and beta-hydroxy acid formulation to reduce the formation of excess sebum, clogged pores while improving the appearance of fine line, wrinkles and uneven skin tone.
Step 3 – Use Weekly on Alternative Night
Used to control oil production, Retinol will help improve the collagen and elastin within the skin- leading to a smoother texture and even tone.
Obagi 1% pure Retinol is designed with the latest stabilisation and delivery technologies to ensure a steady, even release.

This Masque uses natural earth clays and botanicals to unclog pores, remove impurities and balance oil production.
Plant extracts and minerals calm, soothe and nourish skin as a 2% fruit acid blend exfoliates dead, dull skin cells.
Step 4- Moisturise
Designed to retain your skins natural moisture without over saturating it- this moisturiser is the perfect final step of an evening routine.
Locking in all ingredients from previous steps, it keeps skin hydrated without inferring in other active products.
Share This Story