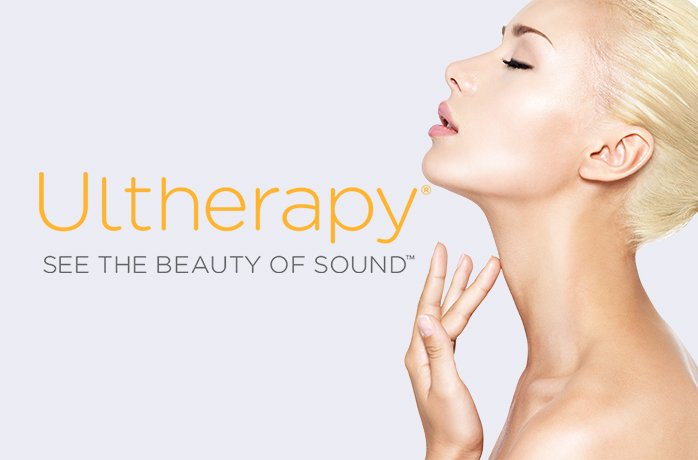 Loose, sagging skin and wrinkles can make you feel older than you are, not to mention they can be a major hit to your self-confidence. Depending on the skin condition, topical creams can make an improvement. Yet for some people a deeper, specialised treatment is what is needed to get the desired result of tighter and firmer skin.
Ultherapy is our favourite skin tightening treatment here in The Laser and Skin Clinic. It is an effective, non- surgical, non-invasive treatment used to improve, lift and tighten loose skin and wrinkles. Ultherapy uses micro-focused Ultrasound Therapy to generate a thermal heat effect under the skin – which essentially jumps starts the body's own process to create fresh, new collagen.
Skin Concerns Treated
* Skin laxity & sagging
* Lowered brows
* Sagging under the chin
* Loose skin on the neck
* Lines & wrinkles on décolletage
Ulthearpy is also a favourite in the eyes of many celebrities, with their newest Brand Ambassador being the beloved, Kristy Gallaher. Fans of the treatment also include Jennifer Anniston, Christie Brinkley and Vanessa Williams.
To help you understand what all the fuss is about- Our Skin Experts give you 4 things you need to know about Ultherapy.
Ulthearpy is FDA Approved
Ultherapy Technology is FDA approved for skin tightening and firming, it is used globally by thousands of medical professionals. Since its FDA approval in 2009, it has performed over 1.5 million treatments worldwide. Also, it is the only non-invasive treatment that is FDA approved for skin lifting and is among the top FDA approved treatments for skin tightening of the neck, face, eyebrows and chest.
The Technology used is not a Laser
Just as the name suggests, Ultherapy uses ultrasound technology. Instead of working on the skin from the 'outside in' like a laser, Ultherapy works from the 'inside out'. It passes the surface of the skin and penetrates deep within the skin tissues, leaving no marks or scars. The Treatment is non-invasive, lifting and tightening the skin without disturbing the skins surface.
Ulthearpy uses The Body's Natural Healing Process
Th body's natural healing process is used to tighten and lift your skin. Ulthearpy stimulates deep into the structural support layers beneath the skin's surface- this leads to the body producing new collagen and subsequently leads to the skin becoming tighter and firmer.
No Downtime
With Ultherapy being non-invasive and non-surgical, the recovery from the treatment is almost immediate. It has been called 'The Lunchtime Lift' by Harper's BAZAAR due to its quick recovery period. This is a major benefit compared to cosmetic, skin lifting and tightening surgery which can result in weeks of downtime.
The reasons to love Ulthearpy are endless- it is a treatment that can be used on all skin types along with the results lasting longer than other non-invasive technology out there. Being such a quick, easy yet effective procedure, it's no wonder our Skin Experts here in The Laser and Skin Clinic recommend it as their number one treatment for skin tightening and firming.
If you are interested in Ulthearpy and think it could be the for you, book a consultation where our Skin Experts will talk you through the next steps on your journey to younger and fresher skin.
Share This Story