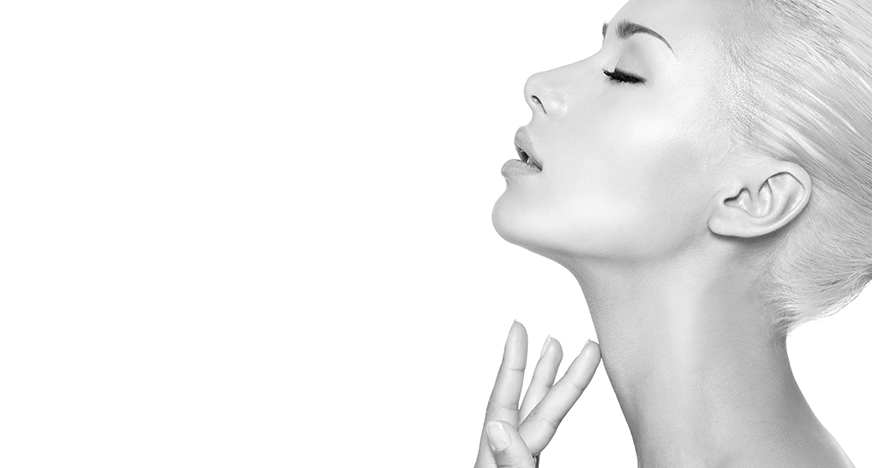 Ultherapy lifting – a non-surgical solution for loose skin?
Your skin concern
As we age, our skin loses elasticity and slowly becomes loose, especially on the face, neck and décolletage. This can create the appearance of sagging skin as fine lines and wrinkles start to develop.
The solution to your skin concern
Ultherapy is a non-surgical, non-invasive skin tightening treatment that treats skin laxity and sagging skin. It utilises ultrasound technology to stimulate the production of new collagen and elastin in the skin, using precise energy points to reach deep into the dermis to the muscle layer. Up until the addition of this technology, professionals could not reach this deep into the skin without the use of plastic surgery! Having an Ultherapy lifting can now replace surgical face lifts.
Most importantly, unlike any other ultrasound treatment, Ultherapy is the only treatment that has been FDA approved for clients so medical professionals can use the treatment safely and effectively.
During the treatment, we mark out the area and then apply an ultrasound gel. We use visualisation technology to map out and see the physical structures of the treated skin area. This allows for more tailored, accurate and effective results. Then, the client will feel a heat sensation as the applicator targets the area below the dermis, using ultrasound to target the deep tissue. This sensation will only last for the duration of the treatment, and the client will not be in any discomfort post-treatment.
The results
It will take roughly 2-4 months to see final results due to collagen being produced over time. The results will be a more firm, supple area of skin and an improvement in texture. Ultherapy can also treat superficial fine lines and wrinkles, as well as the under-eye area. You can read more about it HERE.
Interested in this treatment? Call one of our clinics below and a trained therapist will organise a consultation to discuss suitability.
Dublin: 01-6766527
Mullingar: 044-9347800
Athlone: 090-6498839
In the meantime, take a look at just some of the amazing results from the treatment!
Share This Story