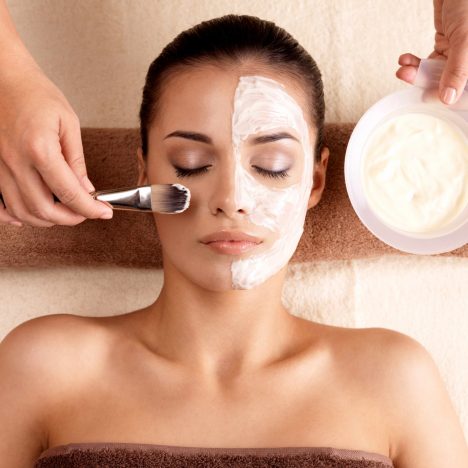 Which Skin Peel is for you?
Despite the myths and stories surrounding Skin Peels, they are really nothing to fear and are a fantastic and powerful addition to your skincare regime. Whether you want to tackle excess oil, cleanse and refresh your skin, or finally treat that pesky pigmentation, there's a Skin Peel for you.
At The Laser and Skin Clinic, we always hear the same questions and concerns from our clients when it comes to Skin Peels, so we're going to shed some light on YOUR most frequently asked questions:
You asked: "I have excess oil and breakouts. Which peel is best for me?"
For oily skin, always look for a peel containing Salicylic Acid. Salicylic Acid dissolves excess oil, exfoliates the skin, purges the skin, is antibacterial, so it's the optimum ingredient for anyone with oily breakouts. The Image Beta Lift and Obagi Blue Radiance Peel are firm favourites of our clients.
You asked: "My skin is looking dull and lifeless. Is there a skin peel for me?"
To brighten and refresh your skin, there are many peels that will get you results without the downtime. The Image Signature Facial also known as the Vitamin C Peel contains a Vitamin C blend to brighten the complexion, and the Gel Peel contains Alpha Hyroxy Acids to exfoliate and renew the skin.
You asked: "Can I have a Skin Peel to treat sun damage and pigmentation?"
Yes! We offer different peels depending on the severity of your pigmentation. The TCA Peel and The Perfect Peel are fantastic options for pigmented skin. Many of our clients also go for the SkinCeuticals Pigment Balancing Peel or Image Perfection Lift if they want a little less downtime.
You asked: "Is there a Skin Peel for generally ageing skin?"
There are a multitude of active ingredients that are excellent for ageing skin. Many of our peels treat various signs of ageing so why not book in for a consultation with one of our skin specialists to discuss what peel is right for you!
Share This Story