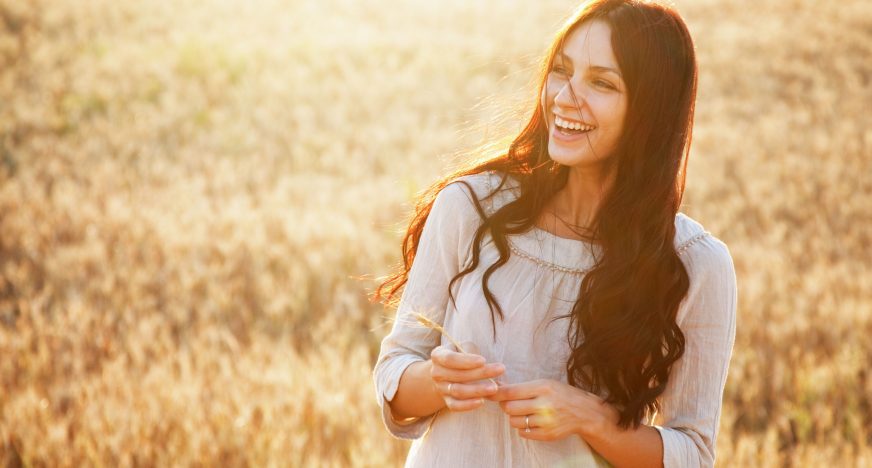 In this article, we tell you all about hyperpigmentation treatments that work! Hyperpigmentation comes in many forms, from sunspots and melasma to freckles and birthmarks. While all of them are in most cases completely harmless, they can be an aesthetic concern.
What Causes Hyperpigmentation
The face, hands and chest are usually the first parts of the body to show signs of ageing and hyperpigmentation because of their regular exposure to the sun. But while the sun and its UVA/UVB rays can often be the main culprit, it is not the only one.
Hormonal imbalances can also be to blame when it comes to hyperpigmentation. Pregnant women, for example, undergo some dramatic hormonal changes that can leave them with the "mask of pregnancy", or melasma. The contraceptive pill having a similar effect on the body as pregnancy, the effects on the skin can also be similar.
Along with the sun and hormones, genetics, environmental factors and medication can also contribute to the overproduction of melanin in the skin. Each person's pigmentation is different and different treatments may be combined to achieve the best outcome.
Hyperpigmentation Treatments That Work
Skin Peels
Chemical peels such as the TCA Peel or The Perfect Peel work by causing the layers of skin to separate and peel off, taking with them superficial pigmentation. Chemical peels are safe and effective. We use them to treat light hyperpigmentation.
Read more about the TCA Peel here.
Read more about The Perfect Peel here.
Laser Pigmentation Removal
A laser treatment can also be highly effective for superficial pigmentation. It is a quick, gentle and non-invasive treatment specifically designed to be absorbed by the cells containing an excessive concentration of pigment. It does not affect the surrounding tissues or remove the normal skin colour. Thanks to this targeted approach, laser pigmentation removal can show results in as little as 1-3 treatments.
Read more about Laser Pigmentation Removal here.
ActiveFX Laser Resurfacing
For deeper pigmentation such as melasma, ActiveFX laser resurfacing can be the most effective treatment. It can remove up to 80% of melanin in one treatment! While the treatment focuses on the superficial layer of the skin, it is still ablative. This means it creates a "controlled wound" to this skin, which in turn triggers the body's natural healing processes. The healing process accelerates collagen production and cell renewal, which means there are added skin rejuvenating benefits to the treatment as well.
Read more about ActiveFX Laser Resurfacing here.
Cosmeceutical Skincare Products
There are a lot of brands and products on the market but few of them are as effective as Obagi's skincare systems. Recommended by our Clinical Director Anna Gunning, they are some of the most effective hyperpigmentation, anti-wrinkle and anti-ageing cosmeceutical product ranges on the market today.
Their power lies in a step-by-step approach to combatting skin concerns. Each product has a purpose, whether it be pigmentation removal, pH balancing, cell renewal stimulation, etc. Together, they form a potent skincare regime that can combat not only hyperpigmentation but also acne, oily skin, lines and wrinkles and uneven skin tone and texture.
Read more about Obagi skincare systems here.
Ar you interested in any of these treatments? Call one of our clinics to arrange a consultation with our expert therapists!
Dublin: 01-6766527
Mullingar: 044-9347800
Athlone: 090-6498839
Share This Story